Attorneys at the Law Offices of Victor R Jackson
Biographies of Our Attorneys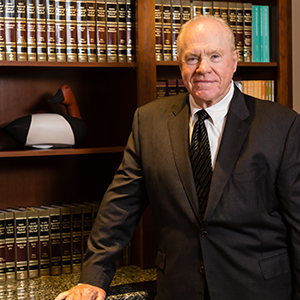 Douglas R. Cain, Esquire– Doug has over thirty-five (35) years of experience in the legal field. He is a graduate of the University of Delaware where he earned his Master's degree in business, and a graduate of the University of Baltimore where he earned his Juris Doctorate in law.  Doug is a lifetime resident of Cecil County and a member of the North East Fire Company. He has a vast amount of knowledge and experience in all types of legal cases.  Currently, he handles the firm's medical malpractice, personal injury and social security disability cases, as well as represents all of the volunteer fire companies throughout Cecil County on a pro bono basis. Doug utilizes his many years of experience with insurance companies and his years of trial work to make sure you get the best outcome from your case.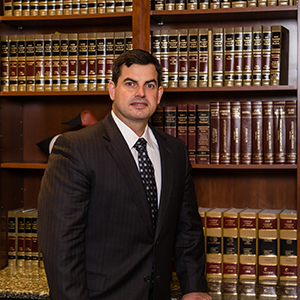 Victor Randolph Jackson, Esquire, Owner – "Randy", as his colleagues and clients refer to him, is a graduate of Salisbury State University where he earned his Bachelor of Arts Degree in Economics. Prior to attending Widener Law School, where he earned is Juris Doctorate degree, he owned and operated his own business and worked in the banking industry.  He joined the firm of Clara E. Campbell, LLC after having practiced as a sole practitioner for a number of years.  After working closely with Ms. Campbell for over seven (7) years, he took over as owner of Ms. Campbell's practice when she was appointed as a Judge of the District Court of Maryland for Cecil County in August of 2016.  Randy is originally from Perryville, Maryland and has close ties to the community where he serves on several boards.  Randy approaches each of his cases with the same drive and motivation needed to bring a case to a resolution whether by agreement or through litigation.  Whether he is representing his clients in a divorce or custody matter, defending them against criminal charges, seeking compensation for his client in a personal injury matter, or helping them with business legal matters, he has the experience and knowledge that assures his clients that he has their best interest at heart.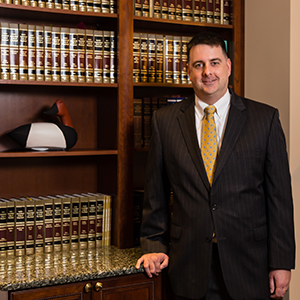 Brian M. Anderson, Esquire– Associate Attorney-Brian is a graduate of Virginia Polytechnic Institute and State University, where he earned his Bachelor of Arts degree in history, and the University of Baltimore Law School, where he earned is Juris Doctorate degree in law.  Prior to joining the practice, he worked as a Law Clerk of the Honorable Michael Whelan in the Circuit Court for Cecil County and a Legal Intern for the Honorable William O. Carr in the Circuit Court for Harford County.  Prior to attending law school, Brian was an Officer in the U.S. Army and was stationed in Mosul, Iraq.  Brian brings to the firm his military discipline and hard work ethic.  Brian is determined to provide our clients with the best advice available based on current case law and never hesitates to research complicated issues and topics as they arise.