Elkton Maryland Lawyers
Victor R. Jackson, LLC. – A Law Firm That Cares!
Welcome to our law office. We are a law firm of experienced attorneys in Administrative Hearings, Circuit and District Court Trials, and Appellate matters. We are located in Elkton, Maryland next door to the District Court of Maryland for Cecil County and less than a block from the Circuit Court for Cecil County. Our firm has an established reputation in our community for providing thorough and unparalleled representation to our clients. We diligently work to provide our clients with the best outcomes in a wide variety of cases.
The law offices of Victor R. Jackson has provided exceptional
legal services
to individuals and businesses in Cecil County, Harford County, and throughout all of Maryland. Our skilled attorneys have a proven history of winning jury verdicts and negotiated settlements, obtaining the best possible results for our clients. Whether you're in need legal representation for medical malpractice from a botched surgery or misdiagnosis, or help and compensation with a personal injury at work or in an auto accident, our law firm can help.
We are committed to protecting individuals and families whose rights are being attacked or ignored through the misconduct of others or are simply being wrongfully accused. Our lawyers handle divorce, child custody and support, alimony, DUI cases and criminal charges, among other family law matters such as wills, estates, and deeds/trusts. No matter what legal issue you are facing, the law offices of Victor R. Jackson can help—starting with a confidential consultation to discuss your case.
For Maryland businesses, we can help protect your operations and holdings with our business law services from property and contract disputes to limited liability assistance (LLC's) and operating agreements.
We practice law with the highest professional integrity. We thoroughly investigate and emphasize the merits of each case we handle and present them in the most organized and effective manner. If you're in Cecil County, Harford County, or beyond, and you're in need of dedicated, trustworthy legal representation, contact our Elkton office here
OUR SERVICES

Personal Injury / Auto Collisions / Medical Malpractice
Have you been injured in an automobile accident or been the victim of medical malpractice?
Have you been arrested on criminal charges?
Have you been cited for DUI/DWI or other traffic offenses?
Are you separating or thinking about a divorce from your spouse and need to know your rights?
Custody and Child Support
Do you have an issue with regard to the custody of your child or children?
Wills, POA's, Living Wills
Are you planning for the future and want to make sure your loved ones are taken care of?
Have you lost a loved one and don't know where to turn or what to do about his or her assets and liabilities?
Contracts & Contract Disputes
Are you having difficulty drafting a contract or has an individual breached a contract and you need the terms of that contract enforced?
Buying or selling a home or property?
Property Disputes & Boundary Disputes
Are you involved in a property or boundary dispute?
Setting Up LLC's & Drafting Operating Agreements
Do you need to set up an LLC or draft an operating agreement?
Get Legal Help
"*" indicates required fields
Douglas R. Cain, Esquire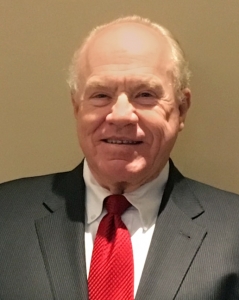 Attorney Douglas R. Cain ("Doug") has over thirty-five (35) years of experience in the legal field. He is a graduate of the University of Delaware, where he earned his Master's degree in business, and a graduate of the University of Baltimore where he earned his Juris Doctorate in law.
Doug is a lifetime resident of Cecil County and…
Victor R. Jackson, Esquire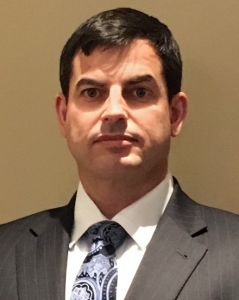 Owner Victor Randolph Jackson, Esquire or "Randy," as his colleagues and clients refer to him, is a graduate of Salisbury State University, where he earned his Bachelor of Arts Degree in Economics.
Prior to attending Widener Law School, where he earned his Juris Doctorate degree, he owned and operated his own business and…